Security for All Budgets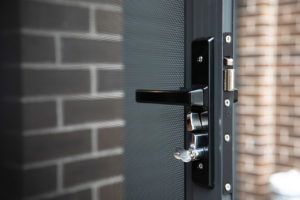 Home security can sometimes be an afterthought, particularly due to our busy day to day lives. But when something goes wrong, it immediately becomes a concern that is front of mind. The good news is that you don't need a six figure income to ensure the safety of your home, contents, and family. SP Screens has security solutions to suit all budgets.
SP Screens has a range of products available that are well equipped enough to guarantee the security of your home, and at a range that can suit any budget. We're going to take a look at the main products on offer from SP Screens, so you can find the one that works best for you and your family.
If you're looking for a security screen solution for your home or office, SecureView Eclipx provides a superior and reliable solution. Constructed with high-grade stainless steel and a patented chemical bonded fixing system, SecureView Eclipx is perfectly designed to resist harsh, salty conditions. Perfect for everything from sliding doors to windows, and can even incorporate a pet door, the SecureView Eclipx is a premium product that you can be confident will stand up to the rigours of any house.
With an increasing amount of Australians finding themselves in multi-storey homes, an open window could provide a potential hazard for pets or children. SP Screens' Fall Safe Screens are the perfect solution that can afford you a level of peace of mind without having to take anything from the room's decor. This is a cost-effective way to protect your home without having to get rid of the room's natural airflow, offering unsurpassed strength and durability that you can really count on.
SP Screens offers customers retractable and pleated insect screens that integrate seamlessly in with any home. The standard retractable system gives you a degree of flexibility, allowing you to wheel it in and out whenever you need, while the pleated screen provides more permanent protection. Both options are affordable, very easy to maintain, and available in a range of systems and sizes that can be fitted to a variety of different sizes, suiting a broad range of individual homeowners.
Not only do these doors provide an effective way to protect your home and possessions, but they're also quite a style statement that can really make the front of your home something special. Powder coated to the colour of your choice, SP Screens' steel doors are fully welded, with heavy duty frames and brass handles that stand the test of time. SP Screens' extensive selection of federation and colonial style steel doors provide options that can suit any home or budget.
If you're after a mid-range security screen option that is still effective enough to get the job done and rely on, consider SP Screens' Xceed Security Screens. These perforated aluminium panels are backed by a seven year warranty and built to last, and can be colour matched to meet any home facade. These security screens can be custom build to secure different areas of the home, from security doors to privacy screens, and even verandah and patio enclosures.
One problem that Aussies have with security screens in particular is balancing the need for a secure option with the need to have something that can easily be navigated in case of a house fire. The good news is that SP Screens has a premium range of fire and emergency escape systems, allowing for a quick and keyless escape from your home without bringing security into the question.
If you're looking for reliability, you can't do much better than SP Screens' selection of distinctive Diamond Grilles. Riveted at regular spacing for added strength, these grilles are finished with a flywire insert to ensure that no nasty bugs can make their way into your home. This is a great value option for your home that definitely won't let you or your family down. Even better, these grilles are available in a range of colours, shapes, and sizes that are perfect for everything from single-hinge to sliding doors.
Even if you're after something as simple as modern, affordable fly and insect screens, SP Screens has an option to suit your budget and needs. Flies, insects, and bugs are a big problem in Australia, but the SP Screen range of fly and insect screens ensures the cool breeze will continue to come in while the bugs and insects remain out. And the most important part is that you won't have to sacrifice any of the views from your home. SP Screens quotes, measures, and installs for your convenience.
For more information on security for all budgets
So whether you're looking for simple fly and insect screens or premium SecureView Eclipx protection, SP Screens has a range of options to fit all budgets. Check out the SP Screens range to figure out what's the best option to suit your needs.