15 September 2021
How Much Do Retractable Fly Screens Cost?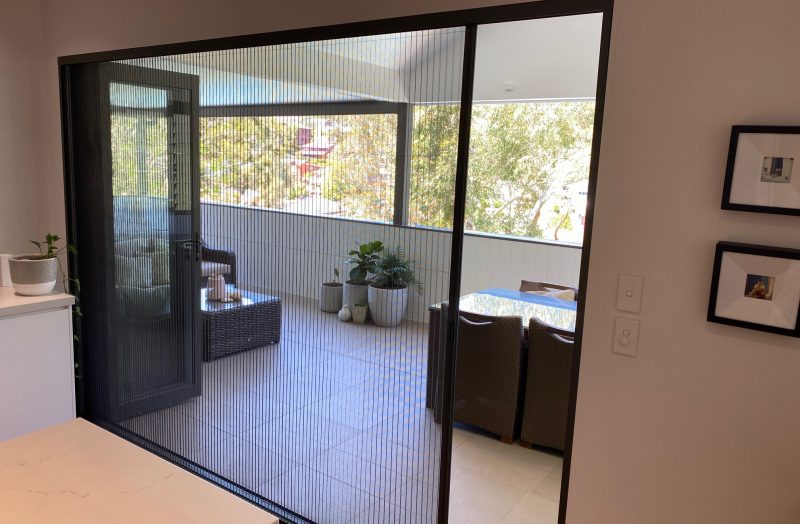 Retractable Fly Screens are an extremely popular choice for modern homes in 2021 for very good reason and a popular question we are asked is how much retractable fly screens cost?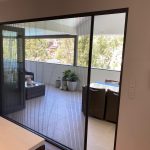 Retractable screens effortlessly screen all types of historically "difficult to screen" doors and windows (like popular bi-fold doors) and maximise a home's views and comfort.  A retractable screen door is a stylish, discreet, practical and effective way to screen insects out of your home.
Types of Retractable Screens
The type of retractable fly screen you choose will affect the price of the screen. Generally there are two types of retractable screens:
Smooth Retractable Screens – A smooth retractable flyscreen works the same way as a roller blind.  When not in use, the screen rolls and retracts into a cassette fitted discretely either horizontally or vertically to the door or window frame.
Pleated Retractable Fly Screens – A pleated screen is a cheaper option than a smooth retractable screen and can span a lot further to screen wider alfresco areas.  A pleated flyscreen works in the same way as a concertina door with the pleated folds of screen stacking neatly back into itself.
The Cost of Retractable Fly Screens
Whereas regular fly screens cost around $75 sqm (custom made & installed), the advantages and technology of custom made retractable flyscreens mean they cost quite a bit more.
If you are looking to have your retractable screen pull out from one side of your frame, in 2021 you should budget for the following:
Pleated Fly Screen in a Standard Track –  $465 sqm to $585 sqm (the greater the square metres of screen needed, the lower the square metre rate).
Barrier Free Pleated Fly Screens  – $594 sqm to $750 sqm (barrier free has the smallest, most discrete track available)
Smooth Retractable Screen – $594 sqm to $750 sqm (the greater the square metres of screen needed, the lower the square metre rate).
Variables That Add To the Cost of Retractable Fly Screens
Custom Colour – If you require a custom colour that is not in the standard colour range to colour match to your existing door or window frames, you should budget for an extra $480 per retractable screen door.
Double Retractable – A pleated retractable fly screen that pulls out from both sides of the door/window frame to meet in the middle will cost between $465 sqm to $500 sqm.  A double retractable is a great way to screen wide door openings like alfresco bi-fold doors and patio areas.
Recessed Track – A pleated flyscreen with a low profile floor track (like the barrier free) is a more expensive and usually costs between $750 sqm to $1200 sqm
Why Choose Retractable Fly Screens?
Retractable Screen Doors have gained in popularity during the 2020's due to style changes in the doors and windows people choose for their homes.  Bi-fold doors, French doors, Stacker doors, Pivot doors, Awning windows and Casement windows are historically hard to screen doors and windows.  Retractable Fly Screen Doors & Windows are the ideal solution to screening these types of doors and windows.
Get a Quote From SP Screens Today!
SP Screens have many years of experience installing retractable fly screens in Brisbane, Sydney, Newcastle, Central Coast NSW, Port Macquarie and Coffs Harbour.  Our team is happy to recommend a retractable screen to suit your requirements, home style and budget.
You can book your free in-home consultation directly from our home page and choose a date and time convenient to you.  Alternatively you can call SP Screens friendly customer service team on 1300 939 700.