19 September 2021
How Much Do Security Doors Cost?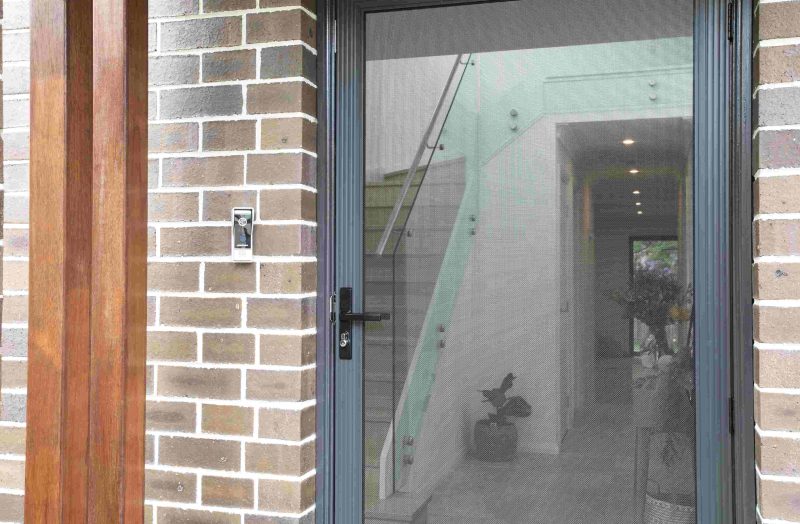 Prices Will Vary Between Brands (Sometimes a lot)
There are many brands of security doors on the market in Australia and the price can vary a few hundred dollars for each door you have screened so it pays to get at least three quotes from different security door suppliers. You may pay a premium for a popular brand of security screens however, be aware that the company with the best marketing budget does not necessarily have the best product on the market. It pays to do your research and get quotes on the different brands of security screens available so you can see what the different brands offer. Keep in mind that it is possible to get a better quality security screen door from your local expert in security screens and at a better price than a common name brand.
How Much Do Security Screen Doors Cost?
Custom made products are not easy to put a price tag on as there are many variables. Generally speaking during 2021, you should budget between $1000 to $1400 to have a triple locked, standard sized Security Screen Door custom made and installed (Hinged or Sliding). A Standard size door in Australia is usually around 860mm x 2100mm, so if you have a larger door it will cost a little more.
Variables That Add to the Cost of a Security Screen Door
Some variables to consider that may increase the price of your Security Screen Door:
You require a non-standard colour (allow from $120 extra)
You require a wood effect aluminium door frame (allow from $280 extra)
If you need new door tracks for a sliding door (allow from $30 extra)
You require a build out frame as your door frame is old or damaged. A security door will not meet Australian standards if it is attached to a door frame that is not structurally sound. (allow for an additional $350)
A door closer hinge is a useful extra at around $40
Having a pet door installed will set you back around an extra $270
Scaffolding is required for a high installation
More than one installer is required (allow for an extra $85 per hour)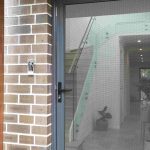 Take Advantage of Free Consultations With Measure and Quote
Most Security Door companies offer in-home consultations where they will measure up and provide a quotation. It is highly recommended to take them up on this offer as it's the only way to get an exact quotation. Every door frame is a slightly different shape and size and most door frames are not completely square, which is why pricing will vary. A good sales consultant will be able to tell you the benefits of their screening system so you will be able to compare to other companies offerings. You can also request proof that the security door meets Australian standards and that it will be installed by a security licenced professional installer.  A Security Door is only as strong as its installation so don't skimp on the installer.
Why Do Security Screens Cost More Than Flyscreens?
Security screens are much stronger than flyscreens as they have been engineered for home security, to keep intruders out. Security Screens are comprised of components of the highest quality such as security mesh, security door frame, triple lock and the patented fixing method. Although these quality components add to the price of the security screen doors and windows; they can be a home improvement worth investing in. The quality, strength and look of the screen should be considered more important than the cost when looking for a true security solution.
Get a Quote From SP Screens Today!
SP Screens local Sales Consultants and Installers have many years of experience with Security Doors. Our team is happy to recommend a security screen solution to suit your requirements, home style and budget.  You can book your free in-home consultation directly from our home page and choose a date and time convenient to you. Alternatively you can call SP Screens on 1300 939 700 and our friendly customer service team will help.  You can check out SP Screens payment methods here including interest free payment plans.