17 May 2019
What Makes Security Screens so Strong?
Here at SP Screens, our strong security screens and security doors have been built to stand tall. They aim to protect your home against potential intruders, forced entry, severe weather, firestorms, and insects, all through the services of our specialised screens and frames.
They are created without compromise, and designed from top-to-bottom to prevent forced entry and opportunistic theft. So it shouldn't be a surprise that these screens are built from something tough, and designed to be equally impenetrable.
Designed domestically here in Australia, our strong security screens have been built in a way that provides security and safety, through both design applications and choice of materials.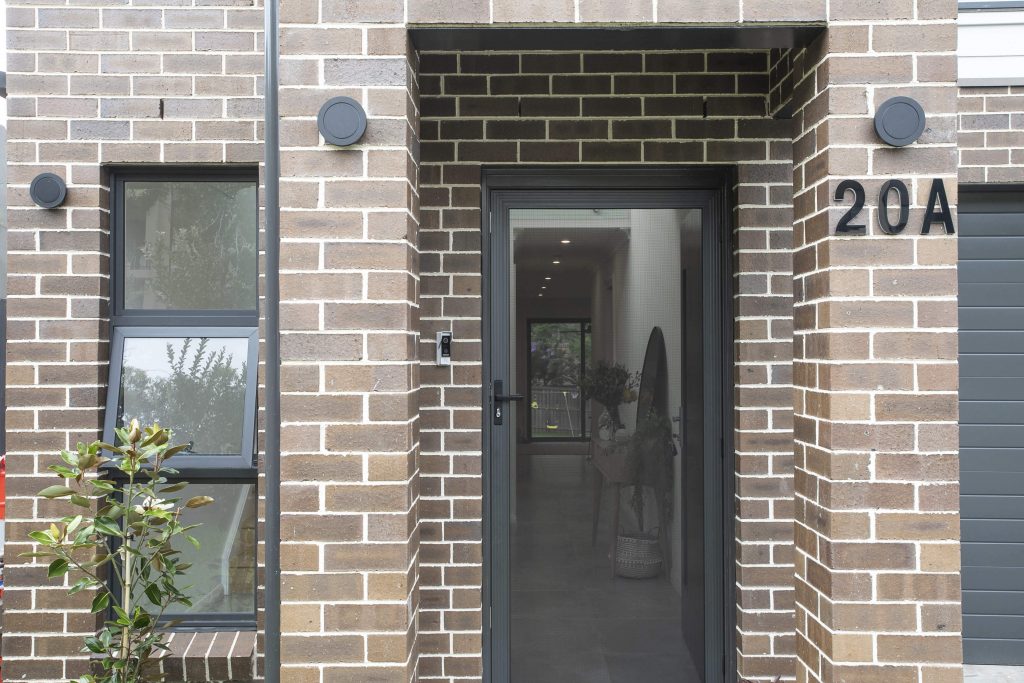 The Stainless Steel Mesh
For the meshing, our SecureView screens feature 316 stainless steel mesh. 'Stainless' steel was thus dubbed because of its ability to withstand corrosion. Ordinary steel will oxidise over time, but stainless steel uses a unique process to avoid this.
By mixing in a given amount of chromium during the pouring process, the steel is coated with a thin, yet effective, layer of chromium, a mere 5 nanometers thick. This protects the steel underneath from the ravages of oxygen.
All stainless is not created equal, however. It is not completely infallible; it can be impacted by so-called pitting, where small areas of this protective layer are worn away, exposing the steel underneath. 316 Marine Grade stainless is created with a greater chromium content, allowing for greater corrosion protection over the 304 grade.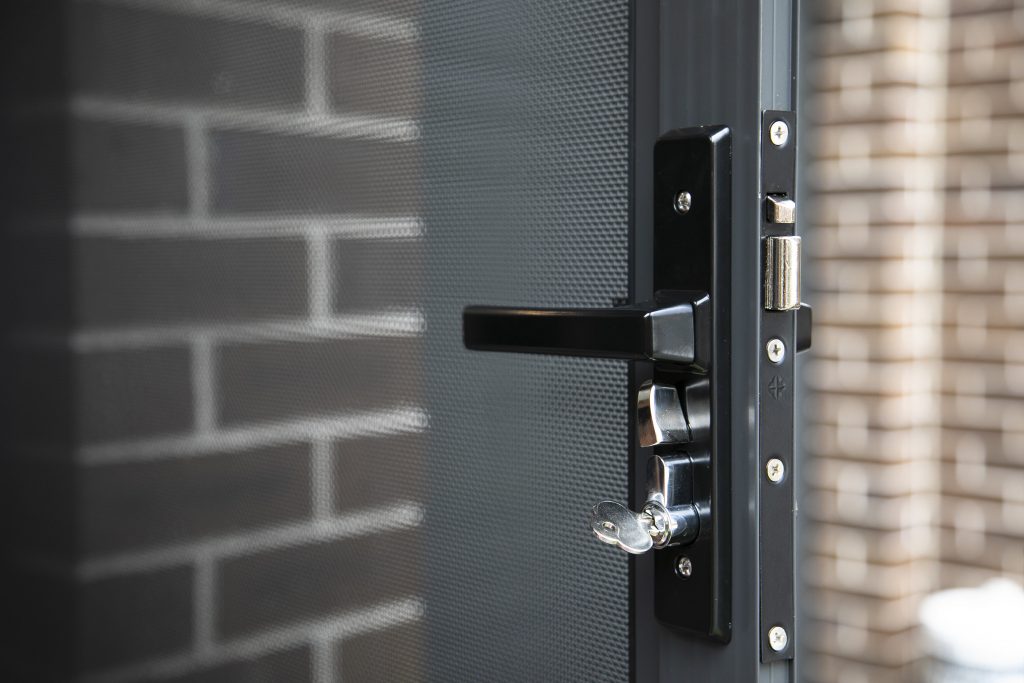 Pitting in Stainless Steel
316 Marine Grade steel improves upon typical stainless steel, offering it even more protection in warm chloride environments – typical to the coastline of eastern Australia. These screens, then, will not weaken over time due to exposure to the saline environment of the coastlines – they will be with you for a long time, providing their strength throughout. The strength of this substance is the reason that we are able to offer a full 11 year warranty on our SecureView screens.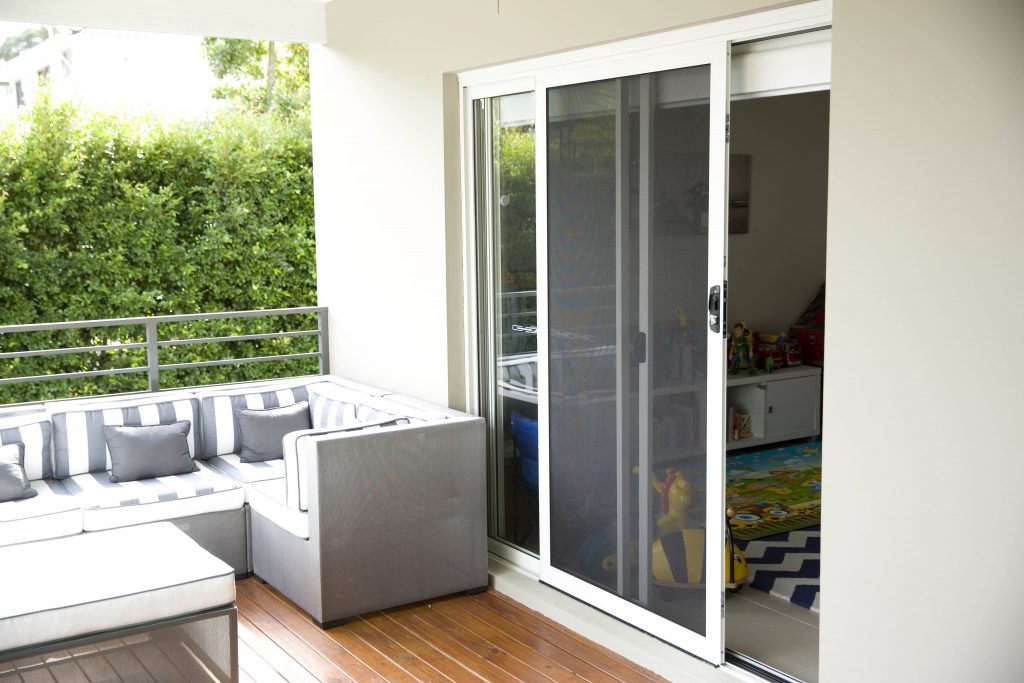 While these screens feature apertures no larger than that of a fly screen, it is capable of standing up to a lot of stress. It's toughness, along with the strength of its fixing points, also allows these screens to avoid the use of a central bar for support, letting you enjoy an uninterrupted view.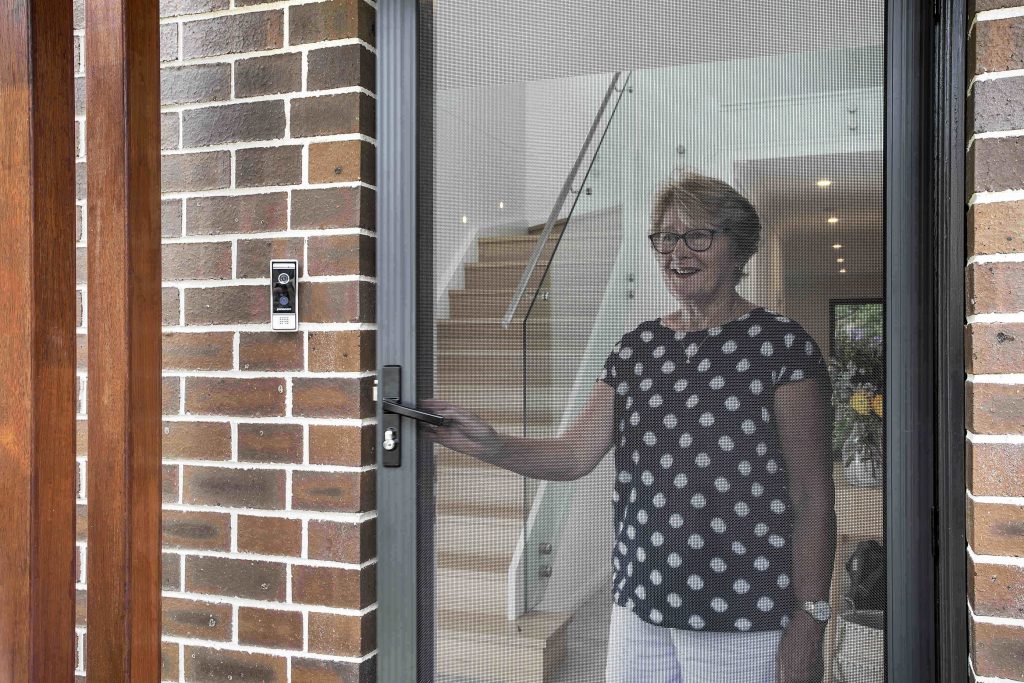 The Frame
The aluminium frames from CommandeX have been created to the highest standards of our patented design. From beginning to end, they are built with longevity, security, and quality in mind.
The four aluminium slats that make up the frames of our strong security screens and doors are affixed at the corners by embedded, solid aluminium stakes. These are inserted and bonded strongly, and present no grip points or accessibility from the outside.
The aluminium is powdercoated, with the gold-accredited Interpon powdercoating. This extremely durable finish comes in a stock range of 28 colours, to suit almost anyone home and decor. Check them out in action, on our colour selector.
And if you are in need of a custom colour, they are available on request.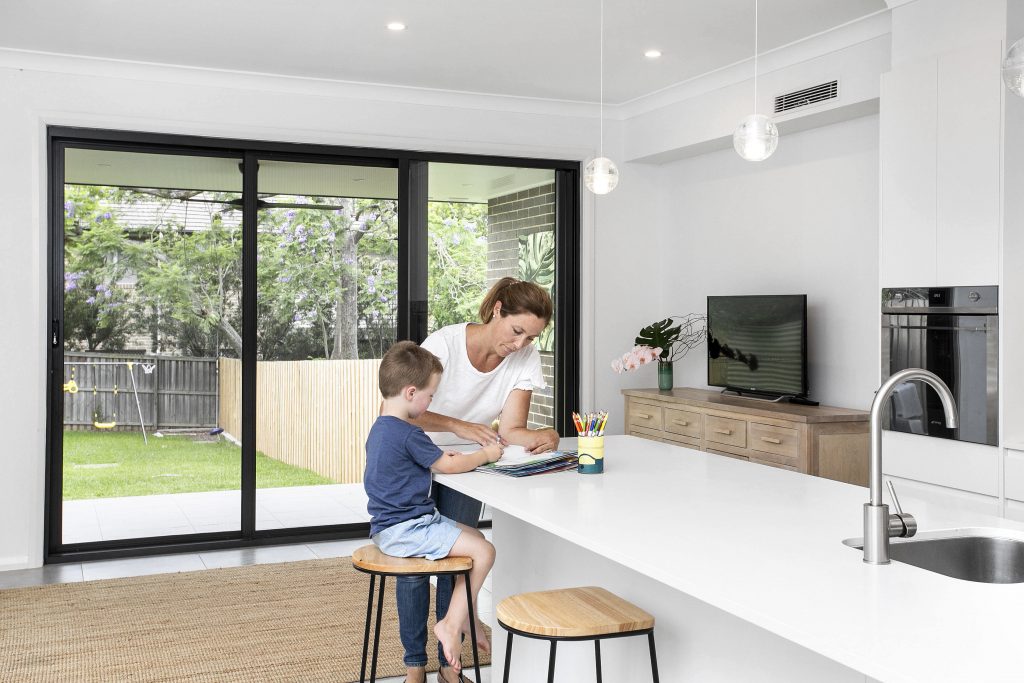 The Fixing System
3M's patented bonding tape, VHB, bonds the screen to the frame. It is sandwiched between the frame slats, and lies there under pressure, which activates the tape. This adhesive is extremely strong, and actually grows stronger over time. But it is used for more than just it's strength.
This tape is very thin, and is compressed further in the bonding process. This means that there is no way to grip either the screen or the frame, as the gap is practically non-existent, and the aperture of the screen is too narrow for tools to penetrate it. This means potential intruders cannot gain leverage on the inside of the frame's edge, or on the frame itself.
The use of the sealing tape has other advantages. By providing a barrier between the aluminium and the stainless steel screening, you avoid issues surrounding galvanic corrosion. This occurs when two metals of different types, with different electrode capacities, come in to contact over time, as one acts like an electrode and one as a cathode.
The lack of screws or rivets means fewer weak points, as the load of the screen is spread around the entirety of the frame. And as an added plus, there are fewer visual distractions on the product, making it seamless and less intrusive upon your view or the aesthetic of the home.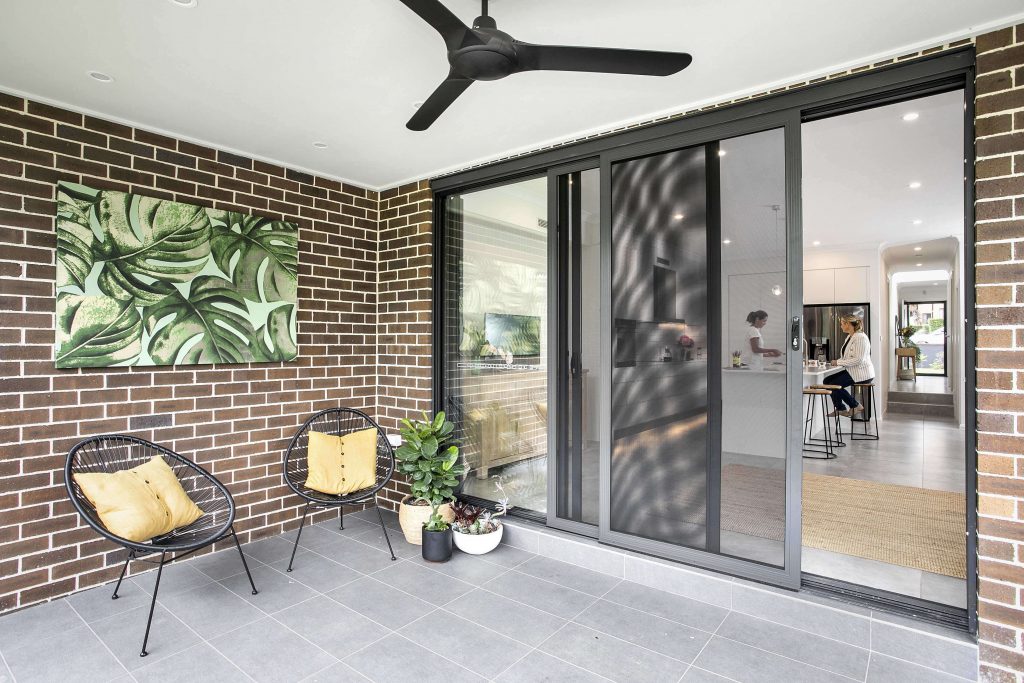 Of course, no good security screen is useful without a well-executed installation. Through our recommended, experienced installers, we can ensure that your door and window screens are affixed as they should be, to make the most of this impressive design and strength.