31 March 2021
How Do I Make Sure My Security Door Installer is Licenced?
A security door is only as good as its installation. A high quality security door meeting all Australian security standards would be severely compromised by a poor installation. This is why it is important to ensure that you engage a reputable Security Door installer that has the required state licence for security door installations.
SP Screens has been fabricating and installing quality security screen doors and windows in Australian homes since 2010. As part of our commitment to provide our customers with industry leading products and service, we ensure all our professional installers are appropriately licenced.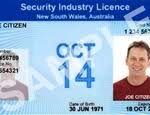 Why Do Security Screen Doors Need To Be Installed by a Licenced Technician?
Many Australian states and territories stipulate licences that business &/or employees must hold in order to sell and install security equipment, including security screens. Do your research and make sure the company you are purchasing a security door from, as well as their installer has a licence. Ask to see the licence.
SP Screens has branches in Queensland, New South Wales & Western Australia. All SP Screens branches in these states have up to date security and building licences as required by their respective state governments:
New South Wales
Companies who sell security screens are required to have a master security licence for their ABN obtained by NSW Police. The police regulate licensing under the Security Licensing & Enforcement Directorate (SLED).
Individuals who sell & install security screens are required to have a security licence obtained by NSW Police (SLED).
Queensland
All security screen installers are required to have a QBCC Carpentry Contractor licence. To qualify and apply for this licence there are qualification & financial requirements along with a short managerial course to complete.
Western Australia
Companies who advertise and supply Security Screens need a Security Agent licence to advertise and supply security screen installers from WA Police.
All installers are required to have a Non-Agent Licence – Security Installer Licence, Class 3 from WA Police
Call SP Screens Today on 1300 939 700 to book a Free Measure & Quote for your new security screen door. You can be sure that SP Screens are experienced and licenced to install Security Doors to the highest industry standard.