13 June 2018
Safe Suburbs in Newcastle | Security Doors and Screens for Newcastle
The stately city of Newcastle has long been a powerhouse for New South Wales. Home to one of the world's largest coal ports, it has been transhipping this black gold to the world for over a century, and growing all the while.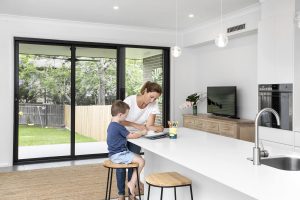 But a recent decline in coal prices has meant the city has begun to shift gears. From an exporting town, it has begun to follow the mould of Melbourne and Sydney, repositioning to one basing itself in services, retail, and tourism. As the city has begun to reinvent itself, it has changed, and many a newcomer has been curious about areas of Newcastle that they could choose for their families.
There are a huge number of variables that come together to create a safe suburb, particularly in a city undergoing the changes that Newcastle is experiencing. By and large, those areas with relatively stable employment, good public transport, and medium to high income levels will be safer than more downtrodden areas.
Cooks Hills and The Hill
With quick access to the bulk of the Newcastle central business district, Cooks Hill and The Hill provide a wealth of advantages. Shops and the restaurant district are only moments away, while the other direction provides quick access to the beaches and atmosphere of Memorial Drive. They are well-policed, and with numerous schools, you won't be commuting far. The house prices here reflect these advantages, but there is a case to be made that they are well worth it. It is among the most popular areas for security doors in Newcastle, owing to its relative prosperity, and its proximity to the downtown core.
Adamstown
Further to the south and west, Adamstown provides a safe suburb with a more suburban feel to it. There is more green space, including the nearby Mereweather Bowls Club, to go along with good schools, and close transport links.
Hamilton South
Hamilton South is perhaps the poster child for Newcastle's urban revival. Built in the heart of the once-bustling industrial district, it provides a relatively new housing stretch, built up from the bricks and wide lots of this post-industrial landscape. But with quick access to transportation, and a growing base of coffee shops and amenities, it is becoming more and more sought-after.
At SP Screens, we provide Newcastle residents with premium security doors, security screens, and privacy screens, to let residents make the most of their property here. We provide peace of mind and security, and can help to improve your quality of living – no matter where you choose to be. Contact us today to find out more.