Security Door and Security Screen Installation: Installing them right
SP Screens specialises in providing security doors and security screens throughout Australia, and we stand behind a product that will stand tall for you and your home. Whether you are seeking to protect your home and family from opportunistic theft or the elements, your security screens constitute a time-savvy investment that will stand the test of time.
We take great pride in our security screens and doors, from their design to their execution. But it is a truism of the security industry that as good as your product, your design and execution must be of similar quality.  A quality Security Screen installation matters to the overall result.
Putting a security door or security screen into place on your home is not the task for your average handyman. It takes a qualified professional to identify the proper strong points, to secure the screen properly, and ensure that the entire product cannot be easily removed.
So how do we identify, qualify, and train these field legends?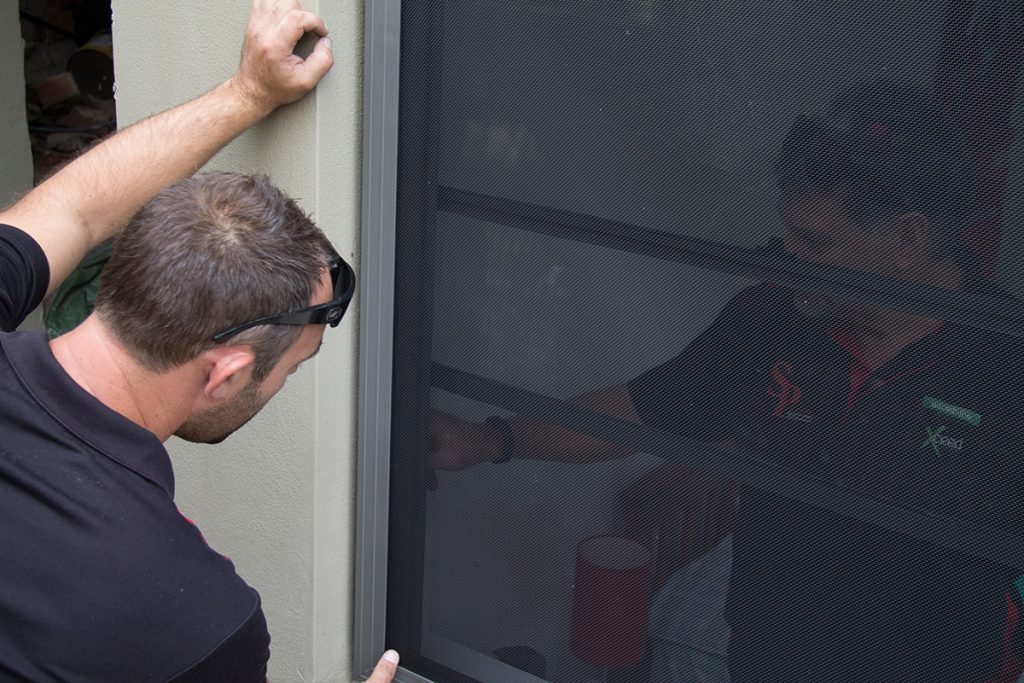 Who are they?
We tend to draw from the trades, looking for craftsmen with a taste for mastery of their craft. Carpenters and outfitters are high on the list, as are sparkies or welders with a taste for a new challenge. The redeeming element that unites them all, however, is attention to detail and pride in their work.
Qualification
In order to install your security door or screen, your installer must first of all pass a security clearance and a background check. We want to be sure that we are only engaging virtuous tradesmen – not the type who would abuse this knowledge of their craft.
In New South Wales, our installers are then issued a security license, which they carry with them at all times and looks much like a driver's license. In Queensland, the Queensland Building & Construction Commission issues our installers with a trade licence in Metal Fabrication & Installation. SP Screens also utilises our own unique vetting process, to ensure our installation team are up to our high standards.
Experience
Once they have been selected, we will pair them with a master installer, who will tutor them over the course of several months. Their work is inspected closely by their trainer, who is able to pass along their expertise. Only after this period are they qualified to operate as members of our recommended installation team.
What are they looking for?
In installing your security door, your installation expert is seeking strong points; embeds in the frame of the home, affixed with strong, tough fasteners.
The customised nature of security screen door installation is what makes it such an art form. There are very few houses that are exactly alike, and putting your door into place means finding them. Fasteners must often be created on site, through strong, proper welds. All of this, done in a manner that does not disrupt the aesthetic of your home.
Placing your security door or security window screen in to place properly requires a consummate professional, and at SP Screens, we have a bead on one for you – no matter where you are located.