20 July 2021
Who are SP Screens?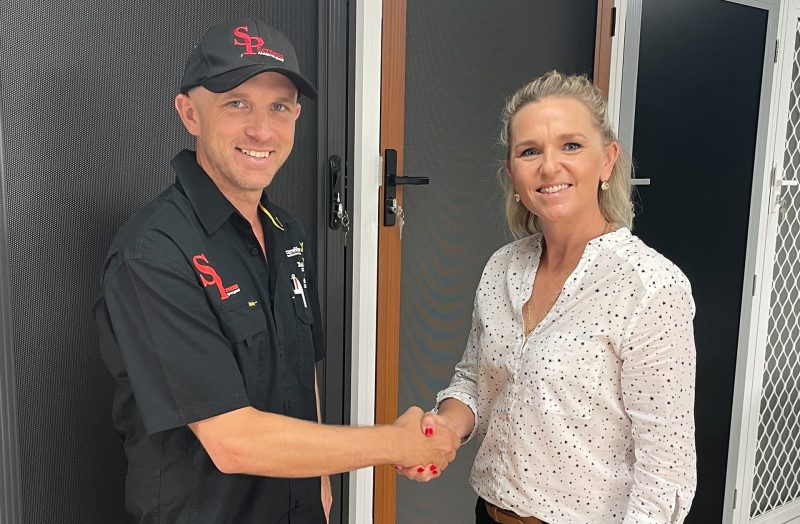 As the CEO of SP Screens, what is your role at SP Screens?

I've been with SP Screens for about 4 years now. And my main focus has been on developing and refining our internal processes and systems to improve customer and staff satisfaction. Our industry leading internal processes and systems mean that SP Screens is set up to grow our business and expand to more locations around Australia. I know that the best way to support our staff & customers is for our internal processes to run smoothly and effectively. Successful business processes lead to successful SP Screens Branch Managers and happy customers.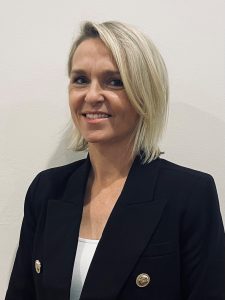 Who is SP Screens? What do you offer as your specialty?
In very simple terms, we are family business, 100% Australian owned and operated. And we provide Australian homes and businesses with a premium range of security screens, security doors, aluminium slat fencing, plantation shutters and retractable fly screens. Our specialty and what we are ALL about, is delivering the very best custom made screens to our customers at competitive prices. We have sourced the very best products available on the market to make up our product range and have strong relationships with our suppliers.
What is SP Screens's company vision?
SP Screens wants all Australians to feel safe, secure and comfortable in their own homes.

Our security screens make people feel safe in their homes. They enable people to open their doors safely to see who is there before they let them in; they can sleep soundly at night in summer with their window open without fear of an intruder; and you can even leave the front door open safely with a security screen door.

What makes an Australian home comfortable in summer? A screen that allow you to open up windows and doors to let in the cool summer breeze while keeping insects firmly outside.

What sets SP Screens a part from other home security improvement companies?
SP Screens was started over 10 years ago by a couple of experienced guys working in the security screen industry who knew they could do things better. They worked with suppliers who had developed new products that were stronger and easier to manufacture, and gave the customer a better finished product.

They also knew that there were very few skilled installers in the industry and that giving the customer a quality installation was key for customer satisfaction. So they developed installer training methods to ensure SP Screens would always have the very best installers in the screening industry.

SP Screens has a modern approach to screening and we know that today's customer wants to buy from a brand they can trust. They want good looking, high quality products that are installed by reputable, experienced & licenced tradesman. They expect competitive pricing and customer service to keep them up to date with the progess of their custom order.

SP Screens as built extensive business processes around delivering what our customer wants. The customer is at the very core of every business decision we make.
Do you think it is a good time to be in the home security industry right now?
If we're talking right now in 2021 during a pandemic, then yes… I would say it's a very good time. I think it's actually a good time for any business in the small renovation/home improvement industry.
People are at home and not spending their money on holidays, they are looking around for things to improve around the house. And a screen door has certainly been one of them!

Life after COVID, is looking good for the security industry as well. It will take many years for the airline industry to recover to pre-pandemic levels which means people will continue to spend in Australia and on home improvements. The housing market has been strong throughout the pandemic with people buying first homes, upgrading to a nicer home, moving out to regional areas and buying holiday homes. All these homes need screens, and that's where we can help.
What upcoming industry initiatives and modernisations do you find particularly exciting?
The new state based licencing requirements for all companies that sell and install security screens have been instrumental in helping to make sure the industry is regulated with only reputable companies now legally allowed to install security screens. The future of our industry is looking strong now that dodgy backyard operators without qualifications are prevented from selling security products in most states.

The improvements in the Australian standards for Security Screen products are also always evolving and improving. Tests are conducted on security screens to make sure they are strong enough not to be cut through or pushed or pulled out. They are also tested and rated for Australian conditions such as salt spray, bush fires, and cyclones. The continual improvements in the Australian standards testing are designed to give Australians consumers peace of mind when they purchase security screen products.

SP Screens has a number of new security & safety screening products which are about to launch which will be market leading and will broaden our product offering to our customers. We have listened to what are customers are asking for and are really excited to be making these new products available in the near future.
What is your company culture like at SP Screens?
There is definitely no stuffy corporate culture at SP Screens. We are a small team which is spread out to service many locations. Management works closely with all levels within the business which eliminates bureaucracy and makes our culture high energy and dynamic. Everyone at SP Screens adopts an open door/"phone on" policy so ideas and concerns can be acted on quickly which drives innovation.

Staff morale is important to us and we always celebrate our victories, large and small, and foster respectful relationships between all staff. With many of our staff working alone we ensure communication is regular so that they feel supported and not isolated.