18 Security Features That Will Boost the Value of Your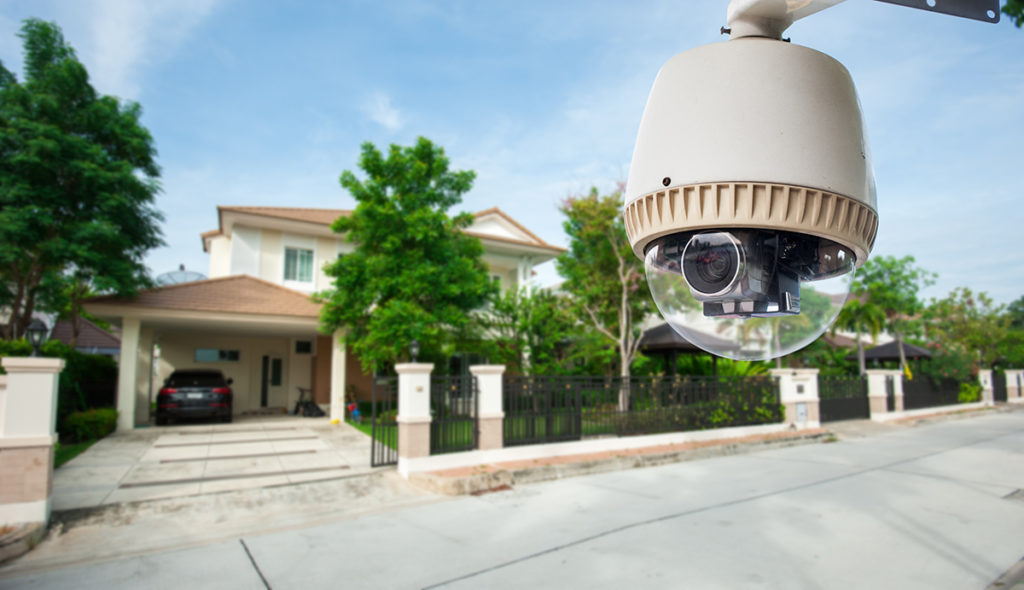 If you're thinking of selling your home in the future, increasing its resale value is important. You can invest in renovating rooms, installing a patio or building a full home extension. However, many buyers aren't looking for a home with a swimming pool or a fancy deck. They're looking for a home that will keep their family and their belongings safe.
So, if you want to boost your home's value, adding security features is a smart thing to do. From smoke alarms to security doors and screens, a home that can keep intruders away and protect the people and valuables inside is more desirable. Read on to find out methods for securing your home, and why security features equal more money on auction day.
Types of security features
You can add indoor and outdoor security features to your home, such as:
Wireless or hardwired home security system (alarm system)
Wired or wireless surveillance cameras inside and outside the home
Door and window sensors
Motion detectors
Smoke and carbon monoxide (CO) detectors
Built-in flood sensors
Gas leak and roof leak detectors
Low and high temperature detectors
Hardwood or reinforced exterior doors
Commercial grade deadbolt locks or smart locks for exterior doors
Strong sash locks for windows
Automatic thermostat controls
Smart indoor lights
Remote control of home appliances
Motion-detected exterior lighting
New fences and gates
Vegetation trimmed back near windows, doors and porches.
How security features add value to your home
Here are four ways that security features can boost your home's value, and help you get your asking price:
1. Buyers get to save on their home insurance premiums and energy bills
Home insurance companies consider a home security system as a valuable addition to a property. Some of them will offer a significant discount on monthly premiums if a security system is installed in the home. Being able to save on their home insurance can sway a buyer in your favour and persuade them to spend more at auction.
A home that has security features like lighting controls, automatic thermostat controls and remote control of home appliances isn't only secure, it's also energy-efficient. When a buyer knows that they can make huge savings on their energy bills, they're more likely to make an offer.
2. Buyers will pay more for a safe and secure home
Buyers won't mind paying a higher price for a home that has security features. If you can demonstrate to potential buyers how the sensors protect windows and doors or how the motion detectors work in an open space in your home, this will create a real sense of safety and security for them. In return, you could get your asking price, or offers close to it.
Moreover, adding security features to a home requires time, money and other resources. For potential buyers, the idea of not having to do this should they buy your home could increase your chances of getting the price you want.
3. You'll give buyers peace of mind
With a home security system installed in your home, a buyer will get peace of mind knowing that their family and valuables are protected against theft and burglary, as well as fire or flood damage. The security system will help them feel safe while they're home, and secure knowing their home is being watched out for when they're away.
Some security systems alert you on what's going on in your home remotely on a web-enabled device. For example, the security system is connected to your wireless network and sends notifications regarding activity within your home to your smartphone or tablet. You can also monitor and secure your home remotely by logging into the system via a mobile app or desktop browser. Then, you can lock the doors, turn the lights on or off, view live feed from your surveillance cameras, arm your system, and so on.
If you have a smart security system like this installed in your home, buyers will see great value. Not only will it give them peace of mind, it'll also bring comfort and convenience to their everyday life.
4. You'll make your home both secure and visually appealing
Apart from your home security system and other indoor security features, your home's physical exterior structures can also add value to your home. These include outdoor lighting, fences, gates and doors. If they're well-placed, well-maintained and well-kept, they can enhance security and have your home make a good first impression on potential buyers. Likewise, vegetation trimmed back near windows, doors and porches can deny burglars a good hiding place, as well as improve your home's curb appeal. 
Investing in home security
A professionally installed and monitored home security system can help prevent accidents and tragedies, as well as costly home repairs. And with high demand for safe and secure homes, investing in home security is a no-brainer. By adding security features to your home, potential buyers will see your home as a place that can keep their family and possessions safe. And, in turn, this could help you to increase your home's resale value.