2GB Radio Competition Winner Announcement
WINNER OF 2GB RADIO COMPETITION ANNOUNCED
The winner of the 2GB Radio competition for SP Screens has been announced, with one very happy listener receiving home security screens from SP Screens installed in their home.  The competition was promoted during the Chris Smith Afternoon show on 2GB with many hopeful listeners visiting the 2GB website to enter the SP Screens competition.
Winner of $2500 of Home Security Screens
Our winner is….. Alan Weston from Bateau Bay NSW!  Congratulations Alan!  Alan chose to have seven windows in his beautiful Bateau Bay home fitted with the top of the range SecureView Eclipx Security Screens.  Alan's family can now safely leave their kitchen, bedroom and lounge room windows open and enjoy the cool summer breeze.   Alan is thrilled with the quality of the screens that he has had installed and how much of genuine home improvement they are.
316 Marine Grade Stainless Steel Woven Mesh
Due to Bateau Bay being a beach side town on the NSW Central Coast, Alan chose to have the top of the range SecureView Eclipx Security Screens made from the highest quality marine grade stainless steel fitted to his windows. Living so close to the beach meant that Alan's security screens needed to be corrosion resistant in order to withstand the harsh coastal environment. SP Screens Central Coast installed SecureView Eclipx 316 marine grade stainless steel woven mesh, which is the ideal solution for homes that are close to the coast and/or high humidity areas.   

Using only the latest and greatest technology!
SP Screens use the latest security screen technology and do not require old-fashioned screws or rivets.  Our Screens use a VHB high performance adhesive.  This means our screens are locked in around the whole perimeter of the frame,  not just at the points in which screws and rivets are drilled into the frame.  As a result, the screens are a lot more secure and the potential for corrosion through dissimilar metal contact is avoided.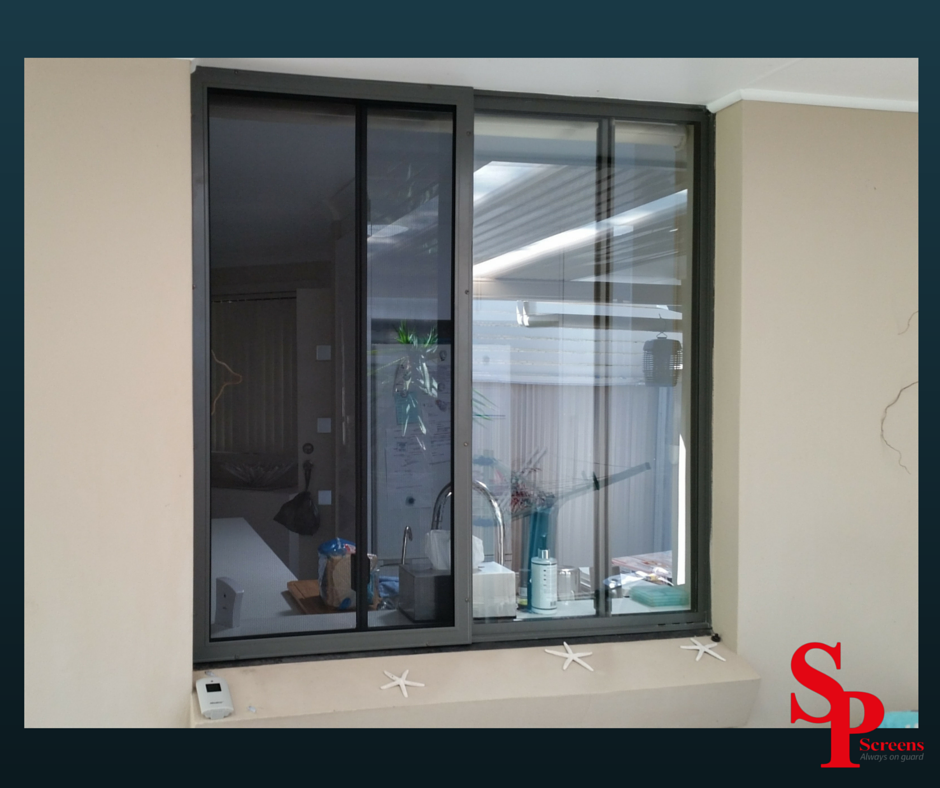 Alan Weston's Kitchen Window – Now Alan's family can enjoy a cool breeze while working in the kitchen