13 July 2016
8 Great Ways to Use Old Screen Doors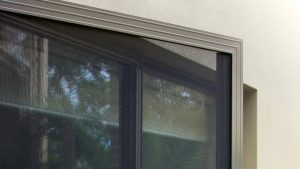 If you've been in the mood to do some DIY renovation lately and have some old screens doors lying around, then we have some great ideas for you. There are plenty of ways to reuse and renovate old screen doors to create beautiful decoration pieces for your home. All you'll need is some basic tools, or a short trip to your closest hardware store, to have everything you need to give an old screen door a new lease on life. Read on for 8 Great Ways to Use Old Screen Doors .
Chalkboard
You can actually create a chalkboard using the door frame as a new frame for the board. Simply swap out the flyscreen for the chalkboard and fix using adhesive or screws and nails depending on the material of the frame. Rustic and ornamental styles of doors look great for this, although you can use any number of combinations. Depending on the style of the frame, you may wish to use it as a decorative feature inside your home, a handy way of updating your weekly shopping list or perhaps as a friendly welcome to visitors outside. Consider repainting the frame to achieve a more dynamic aesthetic.
Laundry basket
To create the perfect country-style laundry basket, you'll need wooden screen doors as they are more easy to modify. You will then have to cut them down, keeping the screen intact, as this will form the walls of the basket. A laundry basket made from old screen doors is both quaint and practical, not to mention is a relatively easy job for someone with basic tool experience. This is a great project if you are replacing multiple screen doors, as it allows you to take sections of the doors that match for each side of the basket. If you only have one or two doors, you may find that this requires too much modification, although it is still possible.
Pantry doors
Repurposing a screen door a pantry door is a great idea, as it helps to create a special area exclusive for food storage while also making it easy to browse and see if it's time to do some groceries. If you use jars to store foods you can utilise the screen to show off your unique storage items while also opening up the space of your kitchen.
Baby's nursery
The idea behind using a screen door for a baby's nursery is similar to the pantry one. It gives the baby's room some independence, but it makes it really easy to hear if the little one is crying and check up on them at a glance. You can even paint the door to match the baby's room colours, to make it extra cute. As the screen door will already look different to the rest of the house's doors, you may as well make a statement!
Vertical garden
Need a trendy climber for plants, vines, beans or other vegetables? A repurposed screen door can assist climbing plants and can provide an interesting and visually appealing structure for your garden. This idea works with a variety of different plants and can be both decorative, or practical (as in the case of vegetable gardens). All you need to do is replace the screen with a wire fence or something similar. Just make sure the plants have enough free space to grow into while still getting support to move upwards.
Coat and hat rack
Door frames can easily be transformed into a funky wall piece with a fresh coat of paint. However, if you really want to create a cool decoration item, add brackets or hooks to mount, and you can have a rustic coat rack to greet visitors upon entering your home.
Headboard
Forget about that old-fashion bed frame. Use an old screen door and create your very own headboard! It'll add a special and unique touch to your room. If you can manage to add stuffed fabric to the areas where the screens use to be, it'll create a fantastic country-style bedroom with little effort.
Add Some Lace
A great way to make your screen door look brand new and stylish is by replacing the mesh with  lace. Lace adds a soft new texture that can open up the room, often best used in a sunny area of your home. You can utilise the lace door for decorative purposes around your home, or still use it as a door with a fresh look. Besides adding texture to the room, it's a fun alternative to curtains that will give the room that funky and unique touch.