15 February 2020
Bookkeeping Support for Franchisees
Helping Our Franchisees with the Books
What bookkeeping & accounting support do SP Screens franchisees receive?  The lot! Most people looking for a franchise system want to partner with someone to help them "run their business", especially to do their books (also known as the accounts).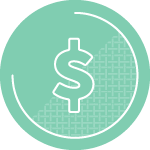 We want our franchisess to spend time with their families after work.  The SP Screens Accounts Team will do "the books" and all that accounting stuff which is what they are experts at. They take care of things like:
Setting up a new framchise company
Setting up branch bank accounts
Entering new sales into MYOB (Accounting Software)
Creating purchase orders with suppliers
Paying invoices to suppliers
Paying wages
Invoicing customers
Chasing and taking customer payments
Preparing & Submitting end of financial year BAS Statements to the ATO
Our franchisees receive Bookkeeping suport so they can focus on their customers and the day to day running of their business.  Accounting and Bookingkeeping is a specialised, time consuming skill that many small businesses fail to keep on top on and do properly.  It can be the a reason many small businesses fail.  We remove the stress of Bookkeeping for our franchsiees to help make life a little easier.