15 February 2020
Business Coaching for Franchisees
What Business Coaching Do I Get with my SP Screens Franchise?
I'm sure we will teach each other things, but we're here to help you be as successful as possible and offer business coaching for our franchisees. You success is our success.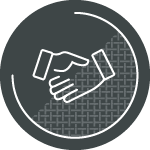 We do this with lots of data and knowledge built from building the systems and processes you will use to run your business. We look at data from your business and data from other Franchises. This helps benchmark how well your business is going compared to other Franchises and zone in on areas to improve.
We teach and talk things like cost of goods, operating expenses, profit margins, company tax, contracts, sales techniques. Our business coaching is done by our CEO, Sarah Lamb.
We have quarterly business meetings to run through the numbers and patterns and support you in areas that we identify.