15 February 2020
Our Customer Service Team
What Does the National Customer Service Team Do?
Our Customer Service Team is the engine of SP Screens. The SP Screens National Customer Service Team manages more than 23,000 calls a year and 2500 online enquiries. That's a lot of customers to nuture!  Our friendly and professional team strive to keep every single customer happy and turn them into one of our many repeat customers and word of mouth advocates.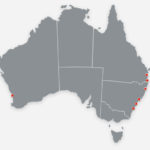 A customer enquiry may related to anything from general enquiries, sales enquiries, quotation requests, order updates, payments and so on. Our team is always available during business hours which frees up our our Sales Consultants and Installers to focus on face to face customer consultations.  Our Sales Consultants & Installers focus on face to face professional advice, quoting,  measuring, ordering and installing. The Customer Service Team takes care of the rest.
Each customer enquiry and subsequent order is managed through a sophisticated Customer Relationship Management (CRM) software system tailored built for our business model.  The team keeps our CRM updated with all client interactions so every one is cared for from their initial enquiry right through until after installation.
How consumers get in touch with us?
Customers have the convenience of contacting our National Customer Service Team by one of three ways:
The team is managed by our amazing National Customer Service Manager, Katrina Evans-Murphy. Katrina cares about every single customer and every member of her vibrant and cheerful call centre team.  Each team member is experienced, friendly and professional, adhearing to strong customer focused systems.  The team is trained to meet the high expectations of our customer and answer all questions on SP Screens products and services.  They are able to assist and offer advice and recommendations as required.