01 September 2021
How do I choose a sliding screen door?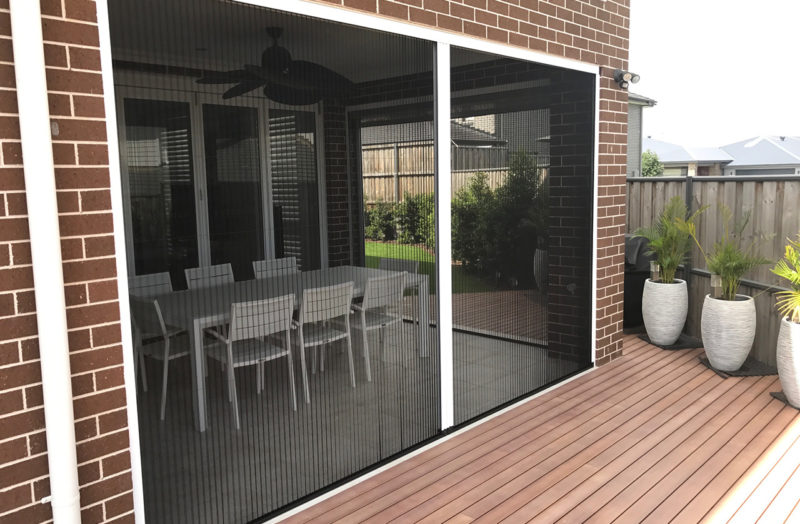 Sliding screen doors are fantastic for screening large spaces like wide doorways and enclosing patios for a pest free zone. There are a wide range of options ranging from flyscreens and retracatbles screens to full security screen doors. You may be left wondering which sliding screen door is right for you?
Which Sliding Screen Door Do I Need?
This will ultimately depend on the level of security you require as well as mesh durability for pets.
I'm looking for full security
Our range of sliding security screen doors are independently tested to meet Australian Standards 5039. All our security doors are manufactured by fixing a security mesh infill to an extruded aluminium frame using a Patented Fixings System.
I'm looking for insect protection plus a security deterrent
When full security is not required, sliding safety screen doors provide a great entry point for reliable home safety and while also keeping insects at bay. Safety screens will vary between suppliers, but most commonly include diamond grilles and mesh screens that are thicker and stronger than flyscreens, but not tested to meet Australian Standards 5039.
I'm looking for insect protection only
Pleated retractable screens and standard flyscreens are also suitable for areas that only require insect protection. Retractable screens are popular for use with Bi-fold doors as they allow you to slide the screen out when you need it, and slide it away when you don't. It will gently retract into the cassette which blends seamlessly with your door frames.
How are sliding screen doors installed?
When sliding screen doors are fitted to sliding or stacking doors, they are either fitted using the existing frame or a discreet custom build out track using colour matched frame. The way the sliding screen door is fitted will depend on your style of glass sliding door. Some new homes will have a wide door frame with an additional track, however in most homes will require a build out.
| 1 | 2 | 3 | 4 |
| --- | --- | --- | --- |
| | | | |
| Free consultation | On the spot quote | Custom made | Professional installation |
Sliding screen doors from SP Screens can improve the safety and security of your home, without losing the ability to maintain a comfortable environment indoors. Our licensed security professionals will provide a free measure and quote with an on-the-spot quote. To book a free consultation call 1300939700 or book online.