Port Macquarie and Grafton Showrooms
Here at SP Screens, we place great pride in providing our vaunted security screens and security doors to clients throughout Australia. Of late, we have decided to improve upon our accessibility, as many clients – rightfully – would prefer to see their new products in the flesh, prior to affixing them permanently to their homes. And it is in this spirit that we have some big news.
In early March, SP Screens was proud to open a pair of brand-new outlets, showcasing our renowned security screens and security doors, along with our various shutters, blinds, and privacy screens. These new outlets, located in Grafton and Port Macquarie, provide convenient options for clients or prospective clients looking for some insight into our product line. Now, they have a far shorter drive ahead of them to pay us a visit.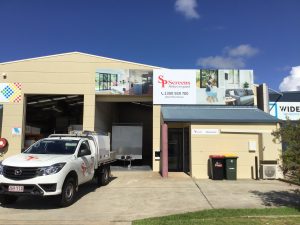 Port Macquarie waterfront
In beautiful Port Macquarie, our new store is located at Lot 3, Unit 3/25 Uralla Rd. With friendly staff members on hand, you can get a look at your product of interest, up close and personal. You can quickly and easily organise a free quote, as well.
In Grafton, our service comes courtesy of a novel new concept – the mobile showroom. This unique method involves us bringing the showroom to you. Stay on top of our social media accounts, and you can see where the mobile showroom will be. Or, get in touch with us here, and book an appointment for the mobile showroom to show up and give you a tour of our product line.
New South Wales is our starting point, and we are proud as punch to expand our capabilities and our reach throughout this beautiful state. If you are in the market for security doors or screens, or are just vaguely curious, SP Screens' friendly staff are happy to walk you through our renowned product range for a first-hand look.
So come on down!