18 April 2017
How to Keep Aged Care Facilities Safe for Residents and Guests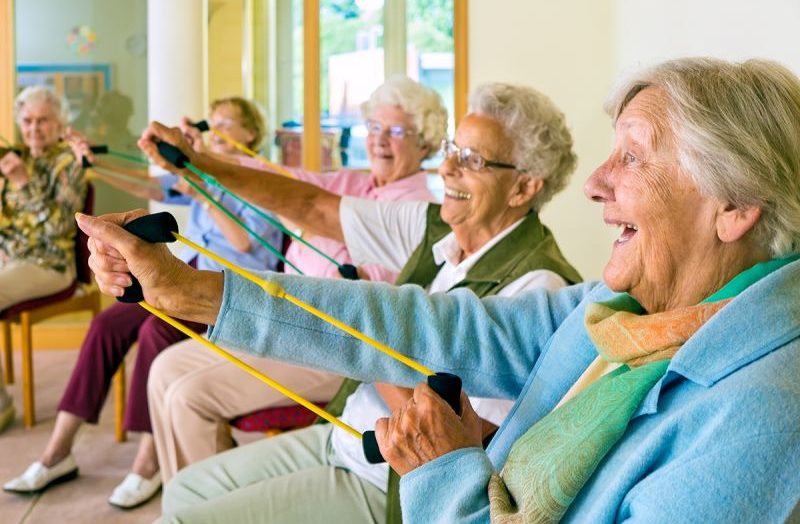 Aged care facilities need to be carefully managed in order to protect residents. Often, residents of aged care facilities are experiencing loss of mental ability, which puts them at higher risk of injury from environments that people take for granted. Limited mobility also means that there's a greater risk of serious injury from slips or falls.
As such, aged care facilities need to be properly managed and designed to mitigate risks. Secure screen doors should be deployed to prevent the most vulnerable from accessing areas with minimal oversight – such as the garden or grounds – or areas that have a particular concentration of health hazards, such as the kitchen.
In addition, each room in the facility should be carefully maintained and monitored in order to minimise risk. If your budget accommodates this can be done by hiring professional trades people to inspect and maintain the area. Although a lot of this work can be DIY  below list a few tips that can help out.
1. Kitchen
Infection is a real concern with kitchen areas, with the elderly particularly at risk of serious illness if the food preparation areas aren't kept spotlessly clean. There should be a strict cleaning regimen for the kitchen area, with particular note paid to any space which comes into contact with raw meat, and any nozzles that water is sprayed out of. If there is contamination around the edge of the nozzle, toxins can easily be introduced into the food.
2. Laundry
The use of chemical agents in laundries also means that the equipment and environment need to be thoroughly cleaned. Untreated residue from chemicals, or a generally dirty laundry environment, can lead to skin, eye, or respiratory problems for residents. Additionally, objects not cleaned after holding dirty or spoiled clothing can become a breeding ground for bacteria that can cause even more serious diseases. As with the kitchen, it's a good idea to restrict access to these facilities with a secure screen door to ensure that it's not being accessed accidentally out of hours.
3. Bedrooms
Bedrooms need to be frequently cleaned, especially if there is the risk of blood being introduced into the environment via needles or other medical processes. The air condition of the room also needs to be maintained, and air conditioners should be regularly checked for pollutants that could cause illness. Water systems should been checked for the purity of the water being provided. Finally, the room needs to be monitored for sharps and other potential health hazards.
4. Lounge and shared activity rooms
This room will be one of the highest trafficked rooms in the aged care facility, compounding the health risks if it's not properly managed and maintained. Some of the most common risks include:
Faulty equipment, leading to the risk of electric shock or burns
Overloading of sockets, heightening the risk of fire
Clutter, increasing the risk of falls and other bumps
Objects breaking, creating sharps that can cut and otherwise injure.
Constant monitoring of the activity room is essential, in order to instantly identify spills and breakages, and to check the condition of the electrical equipment being used in the room.
5. Bathroom
The bathroom is one of the greatest areas of risk in any aged care facility. The risk of falls from the slippery environment is persistent, and there's also a great risk of infection and allergic responses to mould and bacteria that can thrive in a wet environment that's not kept properly clean.
It's essential that drainage is constantly monitored in bathrooms, so that water is quickly removed from the environment after use. There should also be a strict cleaning regimen that is monitored for quality control.
6. Gardens and grounds
Aged care patients tend to enjoy access to a garden, but it's another area with significant health risks if not properly maintained. Bacteria is inevitable in the soil and plants themselves, so it's a good idea to offer plenty of paved areas where patients can enjoy being outdoors without coming into contact with the soil. Water fountains are another risk, as the water is easily contaminated when flowing through the pipes, unless they're regularly cleaned.
The garden should also be thoroughly maintained and litter properly disposed of, so that there's no accidental contact with needles or other discarded items.
7. Hallways and corridors
It is surprisingly easy for injuries in aged care facilities to happen in hallways and corridors, and the reason for this is simple; though staff will often be careful to monitor the individual rooms, the corridors are often ignored. A lack of equipment maintenance poses fire risks, and power sockets can often be overloaded and not properly maintained. Minimising the risk here is as simple as ensuring that the facility's hallways and corridors are monitored by staff.
Keeping aged care facilities safe for everyone
Aged care facilities have a substantial duty of care, and will typically have clear policies around the maintenance and monitoring of the environment to ensure that everyone is kept safe. It is also important to invest in solutions that help to keep residents and visitors safe, by keeping high-risk areas secure, and ensuring that there can be supervision available where necessary. Screen doors, such as our SecureView Eclipx screen doors, are able to control access to a building without having an uncomfortable 'prison' atmosphere. It's for this reason that many aged care facilities come to us to install screen doors in their buildings, and they work to keep residents both safe and happy.