14 February 2020
SP Screens Marketing & Lead Generation for Franchisees
How Does SP Screens Marketing & Lead Generation Work For Franchisees?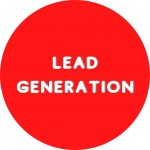 SP Screens are experts at marketing & lead generation, so leave this to us!  Our SP Screens Marketing team generated more than 4600 leads last year (2021) alone. With years and years of experience, our team will tailor, implement and manage a marketing plan & calendar for your business to ensure we maximise your budget and success. This includes a national strategy, collateral, and help with preparing additional local area marketing campaigns.
Our target audience is not only residential home owners, but also commercial and trade partners. See some of our commercial and trade partners here.
You will have quarterly reviews with our Marketing Manager who will make sure we optimise your marketing plan & calendar throughout the year.
The Set Up of Your New Branch Involves:
Tailored National & Local Marketing Calendar
Vehicle Wrapping
Showroom Design
Website Optimisation with your new Franchise
National & Local Digital Marketing
Franchise Merchandise
Sample Sales Kit
National Marketing
SP Screens has put considerable effort and expense into developing our brand personality through our national marketing initiatives.  A strong national brand requires consistency, which is why the SP Screens Marketing Department follows strict rules for the use of our trademarks and controls the use and creation of all marketing and advertising materials.
National group marketing activities are carried out in all relevant SP service locations and may consist of:
Digital Marketing Activities
Website content updates
website maintenance
keyword analysis
organic SEO activities
contribution to discussion boards & forums
Website optimization including backlinks, alt tags, meta descriptions, site speed
Social Media
Social Media Management (Facebook, Instagram, Pinterest, YouTube, TikTok)
Social Media Advertising in local branch areas
Marketing Collateral Design & Production
Brochures
business cards
uniforms
stationary
signage
vehicle wrapping
product samples
quote books
google review cards
all sales & promotional materials)
Local SEO activities carried out nationally
Creation & maintenance of a location webpage on spscreens.com.au with geo map
Google Ads
Google My Business & Google Maps
Apple & Bing Maps
Yahoo & Yelp Listing
Paid local listings in Online Directories such as Yellow Pages, Hi Pages, Local Search
Local Area Marketing
Local Area Marketing activities are carried out in the local areas where SP Screens branches operate.  A Franchisee will know their local area & community better than anyone.  The magic happens when the Franchisees knowledge of the local target market is combined with the Marketing Departments knowledge of SP Screens products, brand and marketing strategy.
All Local Area Marketing activities are created by the SP Screens Marketing Department in consultation with the Franchisee. The Marketing Department will work with the local Franchisee to develop an annual local marketing plan based on their budget, channels and objectives. The plan may consist of some, or all of the following activities:
Local sports team or club sponsorships
Local Mailbox drops
Local PR activities & community events
Email Newsletters
Yellow Pages Print Directory Book
Local Search Print Directory Book
Local magazines/newspapers
Local School Sponsorships
Billboard, Bus Shelters, Bus Advertising