14 July 2022
How Much Do Blinds Cost?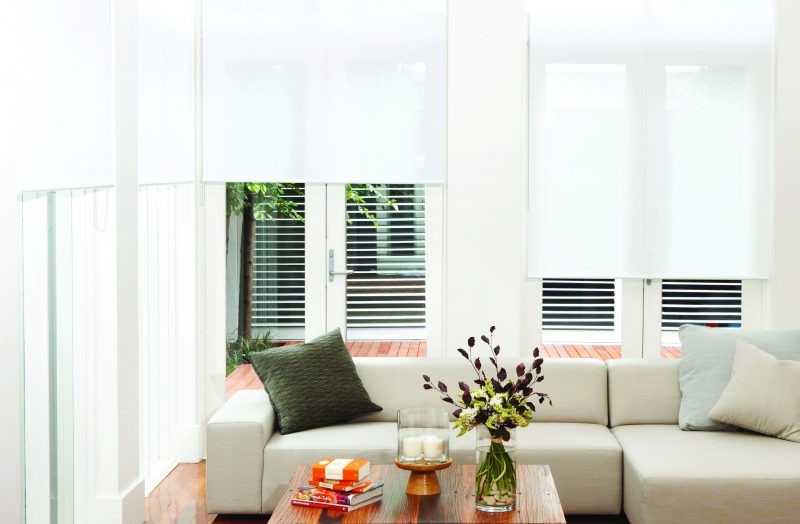 How Much Do Blinds Cost?
Things To Think About When Buying Blinds For Your Home
When working out a budget for your window blinds or door blinds, there are a few things to think about that will affect the overall price, look and function.
– The type of blind are you after (ie.vertical blinds, roller blinds, blackout blinds)?
– The blind fabric are you after (ie. blackout blinds, sheer blinds, premium or budget fabric)?
– The blinds measurements (width & height of the indoor blinds)?
– Choose motorised or manual chain winders on your door or window blinds
– Do you want off the shelf, DIY blinds online, or custom made to measure blinds installed by a professional?
A Price Guide For Blinds
Pricing on blinds will vary as every door and window blind is different in terms of size, function & fabric choice (blackout blinds or sheer).  To help give you an idea of pricing for different types of blinds such as roller blinds, vertical blinds and panel glide blinds, we have created the below table.
| 1 | 2 | 3 | 4 |
| --- | --- | --- | --- |
| | | | |
| | Roller Blinds | Vertical Blinds | Panel Glide Blinds |
| Standard Window H1200mm x W1400mm | From $243 | From $225 | Not Recommended |
| Standard Doorway W860mm x H2100mm | From $240 | From $198 | Not Recommended |
| Double Doorway W1720mm x H2100mm | From $335 | From $305 | From $785 |
| Triple Doorway W2580mm x H2100mm | From $440 | From $413 | From $1040 |
1

This estimated pricing for blinds is based on professionally measured, custom made and professionally installed blinds.


Variables That May Add to the Cost of Your Blinds
Some variable costs to consider that may increase the overall  price of your blinds are:
Fabric type (such as blackout blinds or premium fabrics) for your blinds can increase the price by at least 20%
Indoor Blind Pelmets, which are a boarder cover at the top can add from $100 per blind
Motorised chain winders can add from $500
Stainless Steel chain winders can add from $25
Custom Size chain can add from $15
Vertical Blind Versus Roller Blind Price
Traditionally vertical blinds are slightly cheaper than roller blinds & panel glide blinds, with vertical blinds starting from $225 and roller blinds starting from $243.
DIY Blinds Online Versus Professionally Measured & Installed Blinds
DIY & "off the shelf" blinds are obviously cheaper than custom made blinds that are professionally measured and& installed. There are plenty of DIY & "off the shelf" standard size blinds available online & in retails stores. There are many variables to consider and your end result can vary greatly.
If you're after a quality finish for indoor blinds in your home, having your blinds professionally measured, custom made and installed is definitely the best option.
From a price point of view, DIY & "off the shelf" blinds can start from as low as $50 per blind, versus professionally measured and installed blinds starting from $150 per blind. Keep in mind there may be a minimum order value from your blind company for installation.