09 September 2020
Australian Owned & Australian Made Security Screen Doors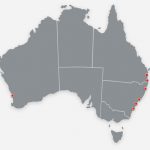 SP Screens have been providing quality security screens and retractable fly screens to Australian homes for over ten years. Every day, thousands of Australian homes are protected from insects and other unwanted intruders by screens that were designed and manufactured in our local Australian factories.  Our local team has installed screens over the past 10 years that protect and secure over 20,000 Australian homes.
SP Screens is 100% Australian owned, as it has always been.  SP Screens started in 2010 from a small factory in Sydney's Northern Beaches.  We quickly realised that our commitment to supplying our customers with high-quality, competitively priced, custom made security screen doors, security screen windows, retractable fly screens and aluminium slat screens and gates was something Australian consumers valued as much as we did. So, as we have grown and opened new branches across Australia, we are proud to support our local communities and create local jobs.  Currently we employ over 40 talented and dedicated local staff members in Brisbane, Gold Coast, Coffs Harbour, Port Macquarie, Newcastle, Central Coast and Sydney.
During these uncertain times, consumers should feel comforted that when they buy from SP Screens, they are buying products which are wholly Australian designed and Australian fabricated.  Our products are custom made locally to suit each individual customer's specifications and installed by our local installers to the highest standards.
SP Screens local Sales Consultants and Installers are licenced and have over 10 years of experience in installing Security Screen Doors.  Our team is happy to recommend a solution to suit every Australian home and budget.  You can book your free in-home consultation directly from our home page and choose a time and date convenient to you. Alternatively you can call SP Screens on 1300 939 700 and our friendly customer service team will be happy to help.